Meet Kate.
Wellness Mentor & Ketogenic Lifestyle Expert
Kate Jaramillo
Every mom has a never ending list of to-do's that nag at her all day long. In her quest to take care of everyone and everything, she often neglects herself. This cycle usually leads to unwanted weight gain, low energy, hormonal imbalances and a general state of brain fog.
Sound familiar? If so, then you've probably spent tons of time, money and hope on quick fixes to lose weight and feel clear headed and energetic again….to no avail.
That's where I come in! My name is Kate and I am passionate about helping women who've tried everything finally become the happiest, healthiest versions of themselves. I myself am a wife, mother of three girls, and business owner; I know the struggle to stay healthy when you are trying to do it all.
Personal Journey
My own journey really kicked into gear after learning about the power of a Ketogenic Lifestyle and giving it a try for myself. I was completely hooked on the incredible results I was seeing in terms of body composition, energy levels, and clear thinking. A true foodie at heart, I believe that food is life-giving, and has the power to both heal and energize. I also believe that food should be fun to make and taste delicious. Hunger is for the birds! Any diet that leaves you feeling hungry or eating food that tastes like cardboard should be kicked to the curb. I am living proof that you can be fit and feel amazing, while eating real, delicious, simple whole, fatty foods!
I truly am a firm believer in the ketogenic lifestyle's ability to nourish your body, clear your mind, and tickle your taste buds. And, while it might sound super intimidating, I assure you it's absolutely perfect for busy, foodie moms like me!
After taking my first spin class at age 25, I was completely hooked and eventually became a certified spin instructor. Spin was kind of my gateway into the fitness world, and I have since gained a handful of additional exercise certifications, including being a former INSANITY Live and P90X Live Master Trainer. I know the role exercise plays in a healthy lifestyle and am passionate about helping clients exercise smarter, not harder to meet their goals!
Today I run incredibly successful Ketogenic Living 101 and Ketogenic Living 102 groups to help women find their own style of ketogenic living. I created the Ketogenic Living Coach Certification program to teach others how to give the gift of whole body health. I find myself enthralled in educating and empowering my clients to achieve significant, sustainable results. This passion has turned into the heart of my business. I pride myself on making ketogenic living simple, quick, and delicious. I teach busy women how to quickly turn their bodies into fat-burners instead of sugar-burners so they feel strong, lean, fit, and clear-minded.
I want everyone who is interested in Ketogenic Living to have affordable access to what I believe is the best in health and wellness. I'm offering a free quick-start guide to Ketogenic Living 101.
Personal Interests
A "Philly" girl at heart, my family and I have learned to love the daily dose of Vitamin D the sunny skies of Florida provide us with. My husband Mario and I love raising our three girls and know how to rock a princess dress-up party like a boss! We are also travel junkies who love exploring new sites and going on all kinds of interesting adventures. When I'm not soaking up the sun, painting nails, braiding hair, or testing out a new Keto recipe, you will probably find me reading, writing, listening to, or recording a podcast... I'm kind of a learning junkie!!
"I'm thankful for my struggle, without it I wouldn't have stumbled upon my strength."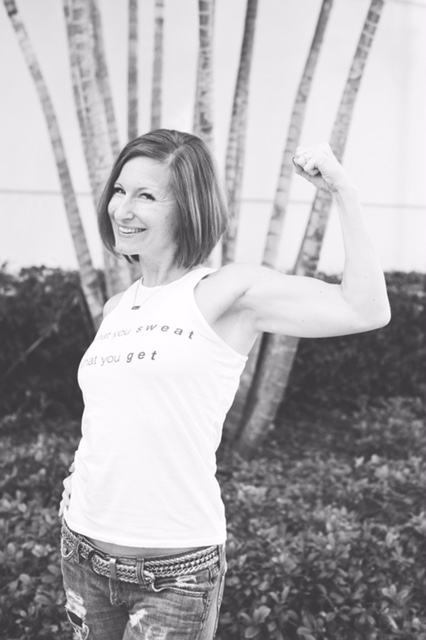 Kate's Training & Certifications
"My experience, training and passion are all about getting busy women results... not just in terms of fat loss, but in improving their overall quality of life."
AFAA Group Exercise Certified
Certified Spinning Instructor from Mad Dogg Athletics
Beachbody Live Certified Instructor: INSANITY LIVE, Piyo LIVE, P90X LIVE, CIZE LIVE, Country Heat LIVE, TurboKick LIVE
Certified INSANITY LIVE Master Trainer
Nutrition certificate from the Institute of Nutritional Leadership
Bachelor of Arts in Broadcasting and Telecommunications